This trip will be accompanied by Dr. Donald Stadtner, a well-known figure in the field of Burmese Arts, History and Archaeology. He has conducted numerous study groups to Myanmar (Asian Art Museum, San Francisco, Los Angeles County Museum, the World Affairs Council, and The Smithsonian Institution) and has lectured extensively on a wide variety of topics.
Dr. Donald M. Stadtner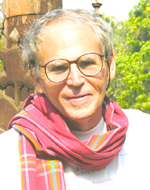 He was for many years an Associate Professor of Art History at the University of Texas, Austin, after receiving his Ph.D in Indian art at the University of California, Berkeley. He was first in Burma in 1979, followed by visits in the 1980's sponsored by the Smithsonian Institution.  His publications include Ancient Pagan (2005) and Sacred Sites of Burma (2010).